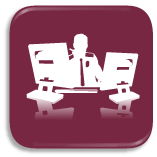 On 27 June, will take place the Orientation Session and ceremony of Certificates of Accreditation (* 1) call (SEA-2016-01), regarding competency units included in the Professional Qualifications Surveillance and private security SEA029_2, convened in accordance with Resolution 15 February 2016 the Managing Director of the Aragonese Employment Institute.
CALL WELCOME TO COOPERATION AGREEMENT
OF DATE 14 DECEMBER 2015 SIGNED BETWEEN
THE MINISTRY OF DEFENCE AND THE GOVERNMENT OF ARAGON
This call, fruit of the collaboration agreement dated 14 December of 2015 signed between the Ministry of Defense (MINISDEF) and the Government of Aragon for the whole program and job training activities incorporating development, and dissemination of calls for access to the Armed Forces through the Aragonese Employment Institute (INAEM), It is aimed at military personnel serving in units, centers or organizations Defense Ministry located in the autonomous community of Aragon in order to prove the competency units that are held, and the possibility that interested parties can obtain the corresponding Certificate of professionalism.
EVENT VENUE:
Assembly Hall
Building Management INAEM
Avda. Ramón Sainz Balcony, 15
Zaragoza
Date- 27 June 2016.
Location.- Assembly Hall.
Time- 12:30 h.
CLAIMS
Having received the evaluation result, candidates may make pertinent complaints to the evaluation commission, addressed to its president, within three working days from the day following the accreditation delivery date.
ACCREDITATION DELIVERY
(* 1) If unable to attend in person, certificates can be collected in the same session presenting written authorization and photocopy of applicant's identity card, together with the ID of the authorized person.
Accreditations will remain in the management centre for a period of 30 days, after which the manager centre will forward them to the Aragonese Agency of Professional Qualifications, where those interested will be able to collect them..
http://www.cpilosenlaces.com/wp-content/uploads/2014/11/logo_cpifp-300x116.png
0
0
Dolores Modrego
http://www.cpilosenlaces.com/wp-content/uploads/2014/11/logo_cpifp-300x116.png
Dolores Modrego
2016-06-23 13:58:20
2016-10-13 19:53:04
PEAC / SEA-2016-01: CALL FOR DELIVERY ACCREDITATION CERTIFICATE